Fall is the perfect time to make some simple changes to your home.
As Always, clutter seems to accumulate with the change of a season. Since the weather is really just now starting to get cooler, you probably still have remnants of summer hanging around. Flips flops of various sizes and pool toys are most likely still at arms length reach near the door.
Fall is one of the 2 or 3 times a year I make the trip up to my Attic!
So why not, go ahead and make the most of it!
It's also a good time to take a quick inventory of my Christmas decorations that I will soon be hauling down.
Via Flicker
After you get the clutter out of the way,or simultaneously if you like to have a few projects going at once like me, do a Deep Clean. You might want to hire some help if the thought of that scares you! Since you will most likely be indoors more in the months ahead, a clean house will allow for more relaxation!
Fall is also a great time to layer fabrics for warmth and charm.
Get out the blankets you have had stored away or buy a few to keep near by for those chilly evenings.
I love the idea of using an old ladder to hold them when not in use.


via Flicker


Since the leaves seem to be falling as quickly as you can say FALL, Yard Clean up is a must!
I do think it's a good idea to stay up on it and not let it get too out of control. Yikes!!!
It's great exercise too!
While you are out enjoying this beautiful season, pick up seed pods, pine cones, and acorns and start a nature jar to display and keep as a memento of your year. It's also a great way to add color to your space without having to spend $$$.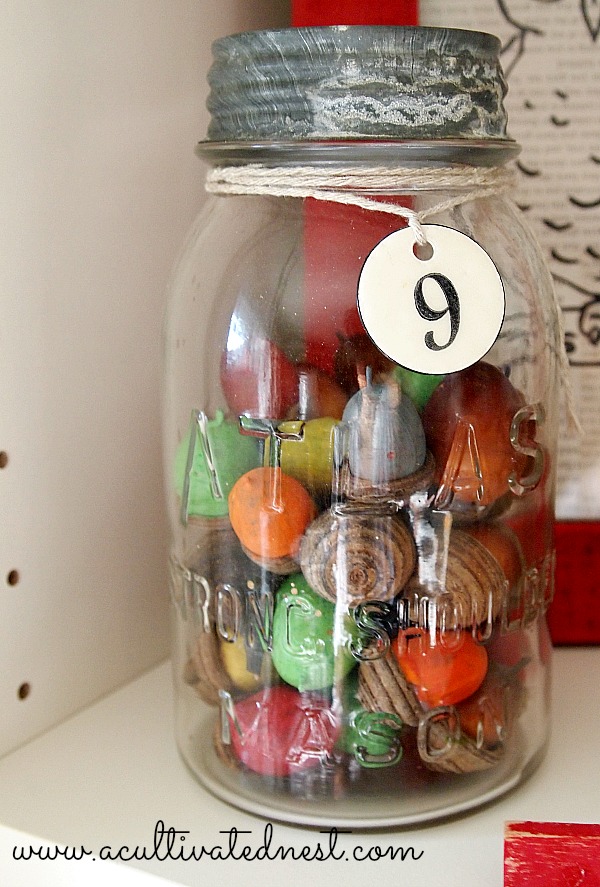 Via A cultivated nest
Add Succulents to your decor. These are petite, indoor plants add a little color and life to a room. Succulents are easy to care for and can be used all year around. I love how she has incorporated the vintage toolbox, what a great idea!
Via Alanajonesmann
Since fall seems to be over almost as soon as it begins,
I keep a minimalist approach while decorating for this season.
I would rather be out enjoying the weather with the kids anyway!
A few pumpkins and a container of mums on the porch and I'm Good To Go...
Via Centsational girl
Hope you are enjoying this most wonderful Season! I am!!!