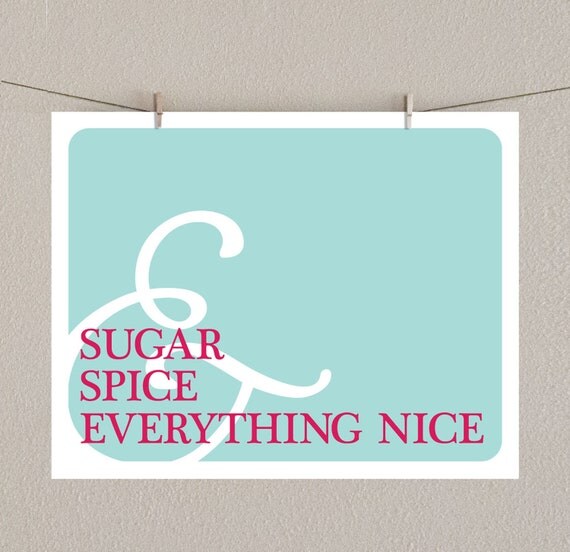 I am working on (thinking about) the design of my daughter's room for my next project (at home)!
Even though she is only 4, I have big plans for it to be a BIG GIRL Room. I typically use regular type pieces in my kids rooms because I like to frequently move items around in my house and don't really want to be limited by "AGE". Except for the nursery furniture and bunk beds!!! :)
The walls in her room are green and the ceiling is yellow (not my choice) but it has worked okay so far.
A few months back, on a Saturday, I decided to paint aqua stripes on the wall behind her bed-
I wanted to tie that in since she has so many things in aqua. I am still not happy with the paint colors- but I am just not in the mood to paint right now!!! So, I will plan her room with the idea that we will change the walls and ceiling whenever! I am actually thinking of using this paper on the wall behind her bed!
The dots are raised with glitter!
To the trade
But...I have a hard time designing my own house- I just can not make up my mind!!!
I want it ALL. So, if you have been to my house- now you know the reason it's never finished. :)
The brainstorming for Addi's room has been fun though, I must say- Girls' rooms are just FUN!
Here are some of my ideas:
We need a queen size bed in there (b/c) we have a queen mattress and a new one is not in the budget!
I like the idea of a Daybed, but queen size daybeds are not that easy to come by.
Here are the one's I have found, but just can't commit to...........
We could have something made similar to this custom piece designed by Jonathan Adler


Jonathan Adler
Here is a similar one from Restoration Hardware
Only available in 2 colors.
I do like the grey and it would be easy to change the color scheme if we went with this over a color.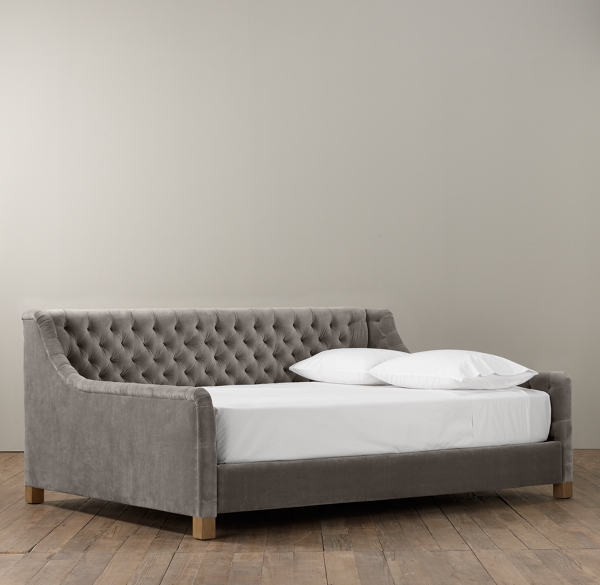 Restoration Hardware
Another idea I have is to use a King size headboard and turn the bed sideways.
Much more budget friendly!!!
I really think it will give so much more floor space for her and it will be a nice focal point for the room.
Plus we could use under bed storage.
Pinterest
I love the bed skirt on this one! Perfect for hiding the storage.
designmaze
And the idea of the chairs or a settee at the end of the bed.
I also might have to steal this look... chalkboard paint stripes!
We have moved on from duvet covers- they are way too much trouble!!!
I like quilts because you can machine WASH them!
She chose the lavender and grey Branson quilt from Pottery Barn Kids.
It's here- so that's one thing DOWN
She was very specific about that one- so I said fine.
Purple is Hot right now anyway and I love to mix colors- so it will work with whatever we decide to do.
Pottery Barn Kids
I recently started taking a sewing class and the very first thing I made was were 2 of these pillows.
The colors go great in case I decide not to change the paint anytime soon!
I love the idea of doing a book wall similar to this from Lonny Magazine.
lonny
I will most likely use this mirror over the bed (depending on the wall pattern)
b/c I already have it!
These Lamps!!!! LOVE.........
there's the purple again.
To the trade
Well I have a lot of decisions to make!
I'll post the pics of the room when it's done (hopefully before she leaves for college)!